Fall 2017 One Room Challenge – Week 3
This week for the Calling it Home House Beautiful One Room Challenge I am revealing my favorite part of any project- FABRICS! Last week I shared the beautiful piece from Amanda Stone Talley I received for my 40th Birthday and how it became the inspiration for the living and dining space in the condo.
I have selected my fabrics, ordered them up and sent them to my favorite workroom for custom pillows! We are also tackling the rest of this tiny condo at the same time so they are also working on bed pillows, window treatments and shower curtains too!
A few weeks ago we hit my favorite "localish" spot, the Mitchell Gold + Bob Williams outlet in Hickory- just down the mountain from Blowing Rock. I highly recommend a trip for anyone in the area- they are super friendly, have killer deals, allow dogs, have popcorn and movies for the kids and its the ONLY MGBW outlet in the entire country! You can find some particularly amazing stuff after the Spring and Fall High Point Markets. We managed to hit a weekend where everything was an additional 20% the already great low prices- so we stocked up!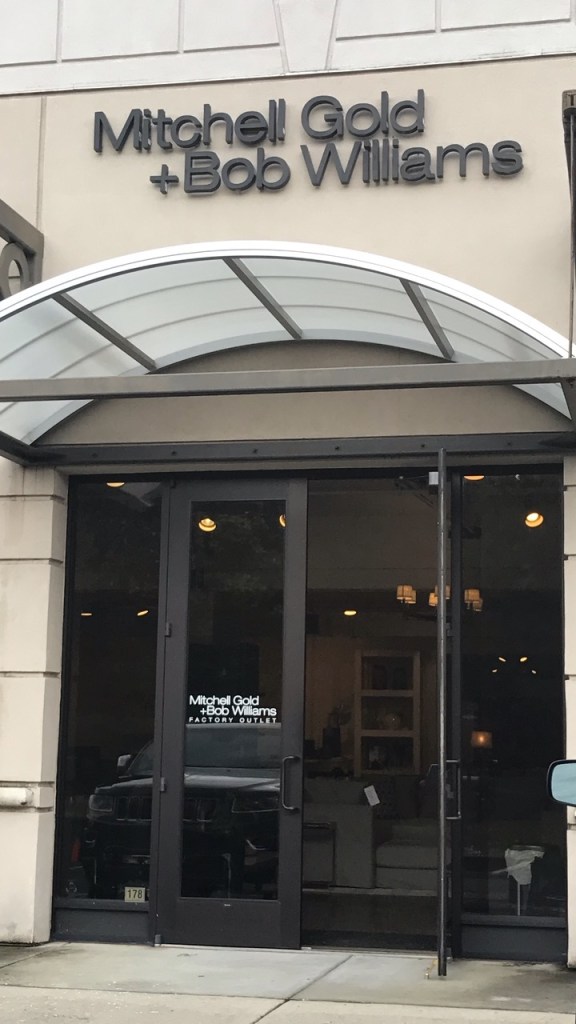 We got an amazing gray leather sofa- its extra deep and cozy and I love the nailhead trim.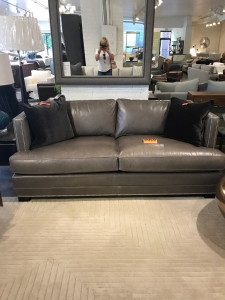 Two navy blue velvet armchairs… need I same more?!?!? Wait till y'all see the backs when everything is installed!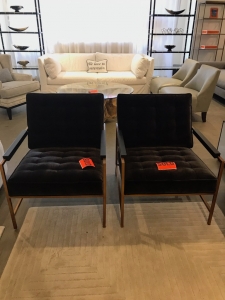 This coffee table (which weights about 3 million pounds- that base is solid teak wood!) which gives a stylish nod to mountain decor and will be the perfect statement piece in the room. It will also probably have stay with the condo if we ever sell it because I refuse to move it again!
A great bar cart- because every room needs one! And its matching console table for the dining area.
I also ordered this camelback settee for the dining space so we can scoot everything right up against the wall to save space- I want to add lucite dining chairs and a modern white oval tulip base dining table!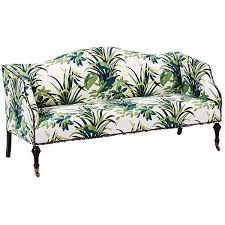 I plan to use this Schumacher chinosoire style print for pillows on the settee and sofa… I have adored it for years and am estatic to finally have the perfect spot for it!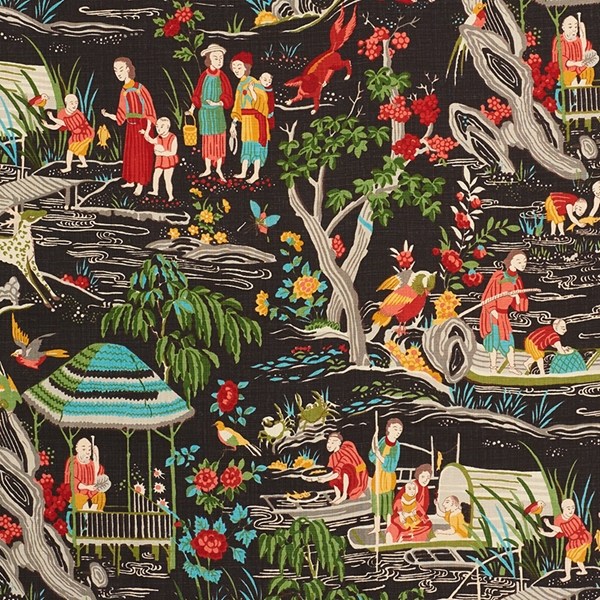 I want to repeat the Madcap Cottage Robert Allen green leaf print from the settee as pillows on the navy arm chairs…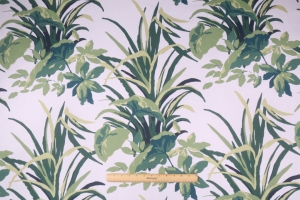 I also picked up 2 pillows from MGBW that are the same navy velvet as the chairs to use on the sofa, along with these fab leopard print pillows from Erin Gates.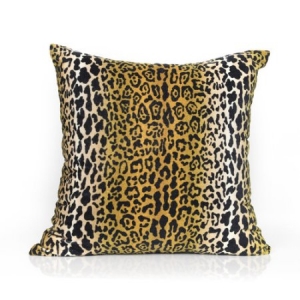 Pretty sure this is shaping up to the funkiest condo on the block and I couldn't be happier!