Fall 2017 One Room Challenge – Week 2
Happy Week 2 of the House Beautiful/Calling it Home One Room Challenge ! Things are moving along up the mountain at our Blowing Rock Condo.
Taking it back a little to share my inspiration piece for the Blowing Rock project. So I turned the big 4-0 back in August and my most amazing husband treated me to a wonderful day out in Charlotte. He let me wander through art galleries with no complaints (and no kids because they were away at camp), we had a boozy lunch and splurged on a sweet pair of gold glitter Gucci loafers 
 We finished off the day with dinner at my very favorite spot.. Kindred in Davidson.
During our visit to Hidell Brooks Gallery in Charlotte (my favorite!!) I feel in LOVE with this amazing painting by Amanda Stone Talley. I have been a long time fan and have wanted one of her beautiful pieces in our collection since I first laid eyes on them. This one was extra special with its shiny resin finish and beautiful painted to match gold frame… and it was the perfect fit for over the sofa in the condo. It was the best 40th birthday present I could ask for…. who needs diamonds when you can have original art??? This beauty is the perfect statement piece right when you enter the space and became the color inspiration for the entire project!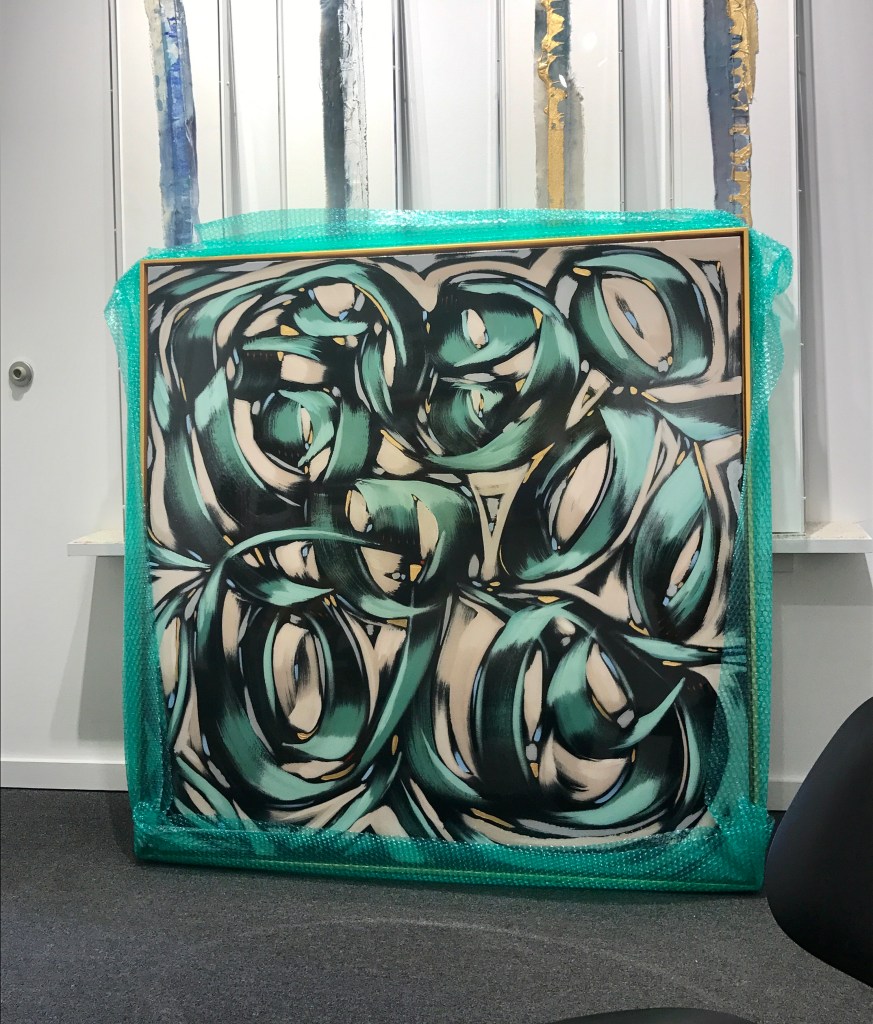 This week we are going to tackle the not as flashy parts of a remodel- floors and painting. BUT getting this foundation and canvas is super important to getting the final look to all come together! I also hit up the Mitchell Gold Bob Williams factory outlet in Hickory NC and practically knocked out all the furnishings for the dining and living area (and our master) in one big ole swoop! Ill share my finds next week and start talking my favorite part- FABRIC!
We have had the hardwood flowers sanded and shined up and I am loving the soft oak color of the finished product! We really liked the original parquet that was in the condo- I feel like parquet is really having a moment and is perched for a big comeback! Local NC friends- we used James Harbor from Harbor Precision Floors and I could not be more pleased with the outcome and they were a pleasure to work with! Be sure to check them out…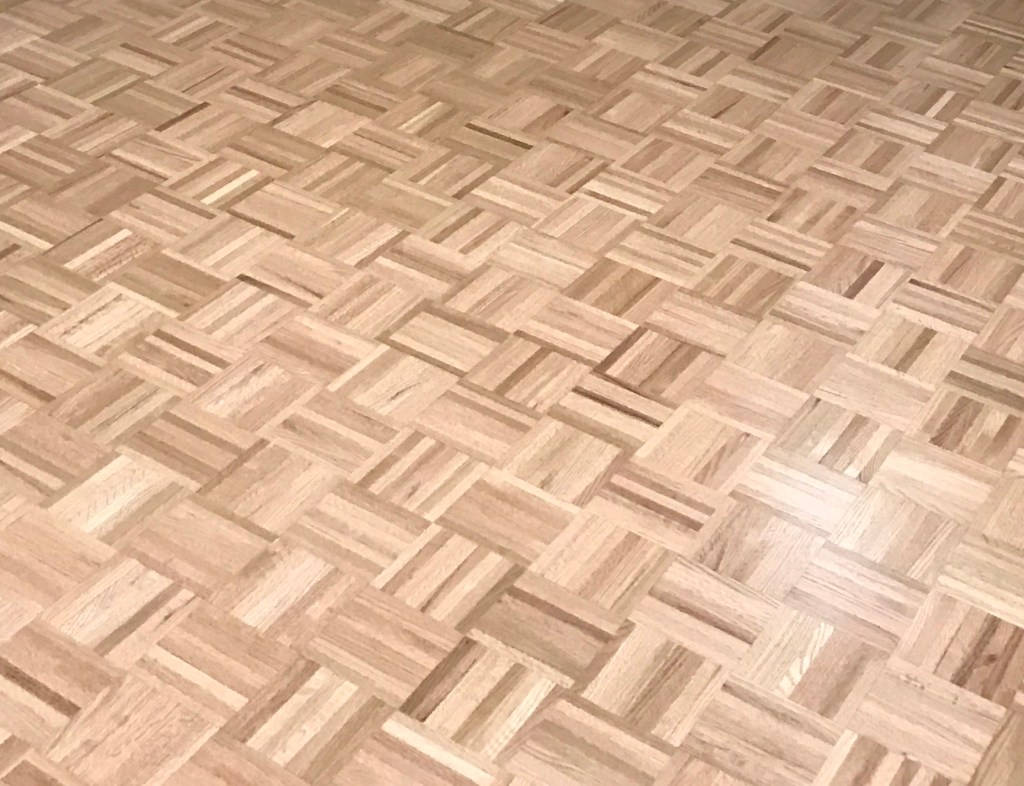 The next big step is getting everything painted…. I have decided to go with creamy white walls and a dark gray trim on all the moldings, windows, doors and cabinets. Definitely a bold look and it has taken quite a bit of convincing with my husband and as usual the contractor/painter just shake their heads at my wild ideas. Warning- so I have learned the hard way that super dark pigmented paint takes FOREVER to dry- so plan ahead y'all!
We tested a few whites for the walls because they can be so tricky… I alway suggest splurging on a few samples and putting them on your walls and comparing in different light and different times of day! The winner here was White Dove from Benjamin Moore and the gray trim color is Benjamin Moore Cheating Heart (note- lets think of a happier name y'all)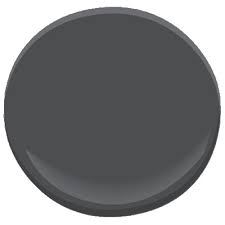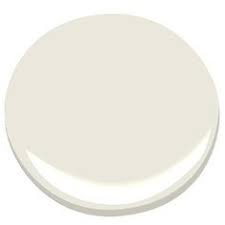 Heres the progress….. check back next week to see it all finished up!