A Modern Grandgirls Bedroom Reveal
Excited to share with you all a reveal of an adorable and modern girls bedroom we just completed. The clients are blessed grandparents to three young granddaughters and wanted a room just for them in their new home.  The owner has done a wonderful job selecting paint colors and fixtures in their new home but wanted some finishing touches for the girls room.
Here is a before: Great space with a big beautiful window…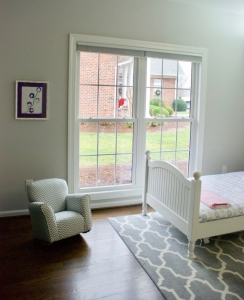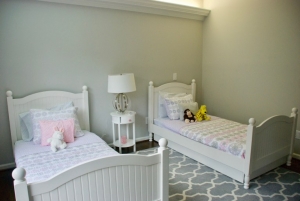 The clients goals were to use the existing beds, have easy access to the trundle under one of the beds, make it a space that could grow up with the girls and coordinate with the contemporary feel of their new home.
Initial mood board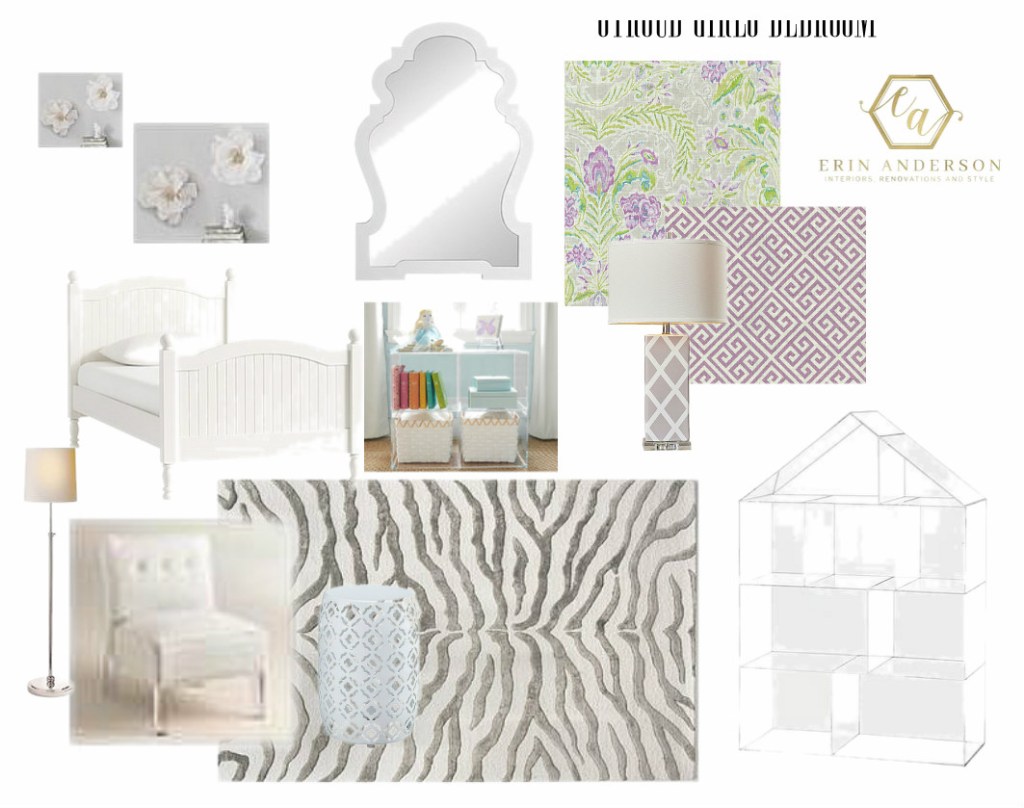 We started with adding custom window treatments to add depth and soften the room and continued the fabric onto custom pillow shams and accent pillows for the beds and chair. The lilac and soft greens are a lovely compliment to the light gray walls.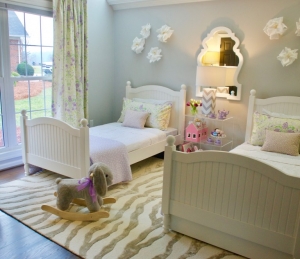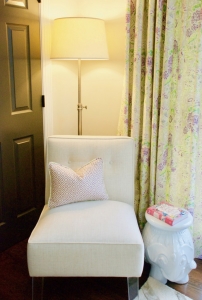 Near the window we created a sitting area with a floor light and an adorable elephant accent table to perch books or a cup of tea. I envision lots of bedtime stories in that little corner.
The slipper chair is a perfect fit for a smaller space and I particularly adore the detail of the acrylic legs.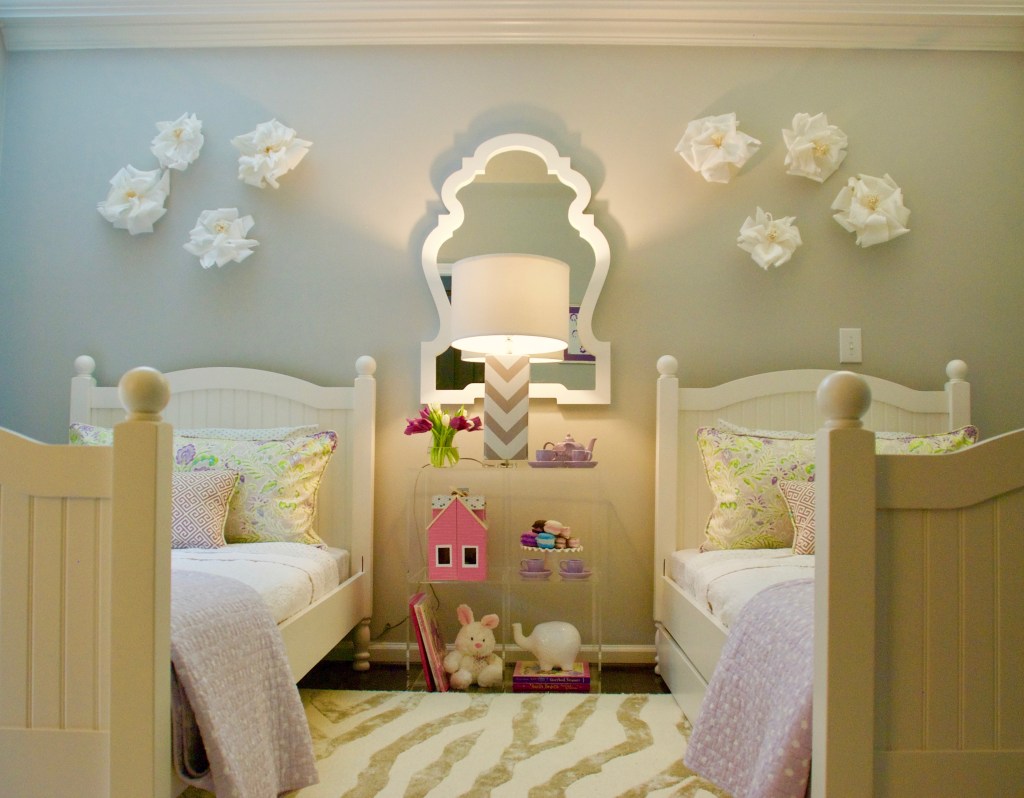 We brought in a new, larger rug in a funky silver zebra (because I think every room needs a little animal print!), updated the bedding and added the most perfect acrylic bookcase between the beds. It is lightweight and easy to move when they need the trundle bed and continues the modern feel of the acrylic details throughout the room. We styled it up with a fun lamp and some classic toys and books. We anchored the main wall with a ultra stylish mirror, placed to perfectly reflect the light of the lamp and finished the walls with a scattering of crepe paper flowers.