One Room Challenge – Week 1
Hey Y'all! I am so excited to be participating as a guest on my first One Room Challenge! If you haven't heard of it before- it's a crazy fun event organized by Calling it Home twice a year (April and October) where design bloggers document the process of transforming one room over a 5 week period! Make sure to visit the Calling it Home Blog to check out all the fabulous transformations taking place all across the web!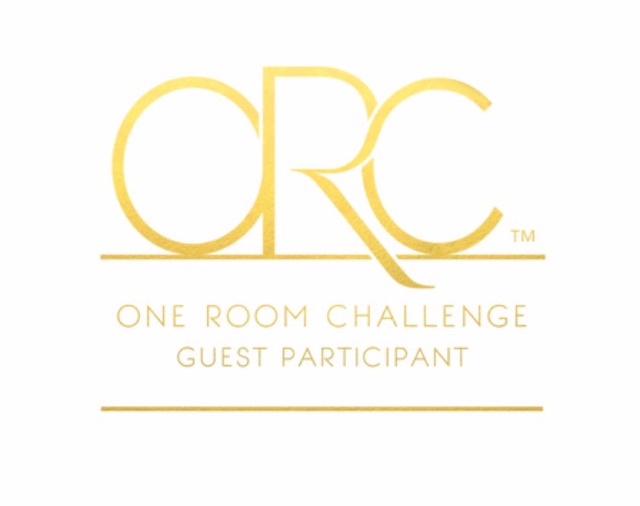 I will be tackling my most difficult and opinionated design client yet.. my just turned 11-year-old daughter! Anna Grace is a real firecracker and the oldest of our three girls. She has been pestering me for a "tweenager" room and felt her current room was babyish and didn't reflect her style! She is a pretty awesome kid and we are super duper proud of her so we agreed to make it happen as her eleventh birthday present!
This is the before look… a perfectly darling room. We moved into our house when Anna Grace was 6 and as you can imagine she had very little to do with how I designed her room. We worked with those existing tannish curtains and the gorgeous grayish brown trim. We choose a light lavender and floral bedding which she now despises!
We plan to keep all the major furniture pieces- the bed, bedside table and dresser. Her big request is to have a desk to do her homework ( feel like that request is a parenting win!) and a place to display the trophies and medals she has collected from her years as a competitive dancer and a pretty illustrious science fair career. (Momma brag minute- she has won our county science fair two years in a row and she won the STATE science fair in the elementary division back in March… including surviving 6 interviews from some very fancy science people)
Annie is full of opinions on what the "look" should be for her Tween Dream room. She is an art lover like her momma and has always had a thing for the big colorful faces by the super talented Hayley Mitchell. We have an original at our little lake cottage and she very quickly declared it her favorite ever!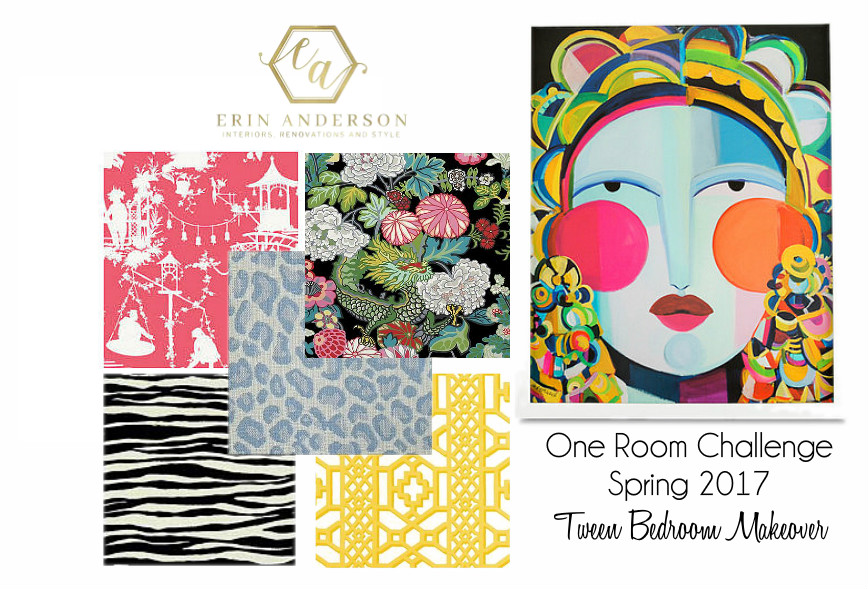 So….. I picked up this print for her from Furbish Studio  and we decided it would be the perfect inspiration for her bedroom redesign. She also requested we incorporate animal prints… hmm… wonder where she gets that from??? Fabric is always the next step for me so she helped me search through samples until we agreed on this funky, modern mix of prints complete with zebra, cheetah and touch of chinoiserie! We are excited for the next few weeks and ready to get to work… stay tuned!!