One Room Challenge – Week 3
Happy One Room Challenge Week 3 Everyone! Its Spring Break week for my sweet girls and we are spending some time at Holden Beach, NC and doing some spring cleaning at our cottage on Lake Norman. I get to finish up the week with a trip to the High Point Market for some design inspiration overload! Because we have been away I have been managing lots of online shopping for Anna Grace's room redo! Living in a small town and having a small herd of children I am a master of online shopping! This week I will give you a peak into the new pieces we have ordered to add to her bedroom. We were keeping her white metal bed, dresser and bed side tables- all from RH Baby and Child. Just a reminder of our starting point…
Her biggest request was a desk… I ordered this little gem from Restoration as well. The color works with her existing pieces and we needed a smaller writing desk to fit in the space. I picked up a great black chinoiserie style chair at a local antique mall and will recover the seat to match. We still need to add some shelving above the desk to display trophies and other awards for my little first born over achiever.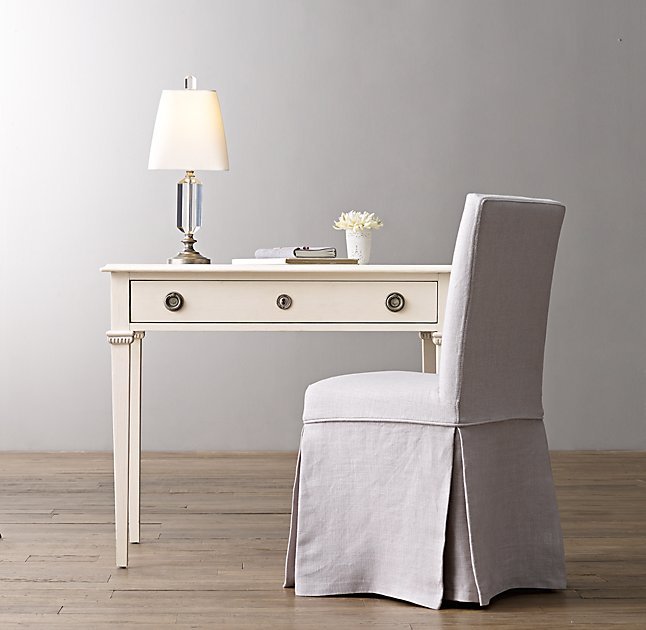 We got this killer chandler also from RH installed before we left. I always thought the previous one was too small for the vaulted space and this one is just perfect! She loves the bling factor and I love the touch of modern glamour it adds! My electrician and I hated that everyone single of the crystals were individually wrapped!!!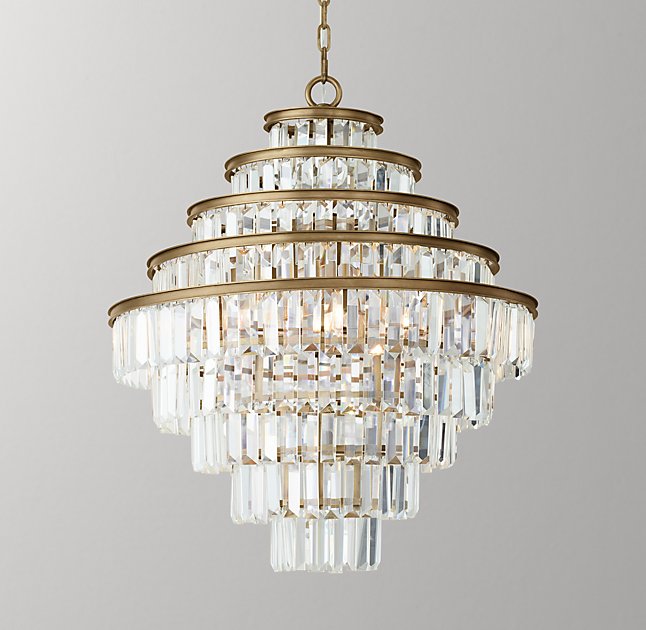 Lamps for the bedside table from One Kings Lane have arrived and a gorgeous new pink over dyed rug from Candelabra Home. It adds tons of punch, covers must of her floor and is a great price for any room but especially a tween room where nail polish, markers and who knows what else stainable snacks and drinks frequently make an appearance. I also ordered a custom upholstered stool from Ballard Designs to serve as a place for her to "drop" her stuff or as somewhere to sit to put on shoes (or while I put her hair up for dance since she is as tall as me these days!)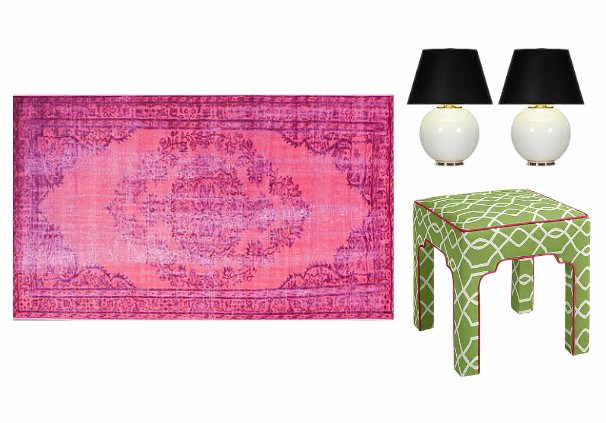 Because she clearly shares my DNA, she asked for Dana Gibson Ginger Jars for her 11th Birthday in March!!! I mean… that's gotta be a first right??? I selected these pink and blue beauties to coordinate with our design scheme and they will sit on her dresser when we are all done!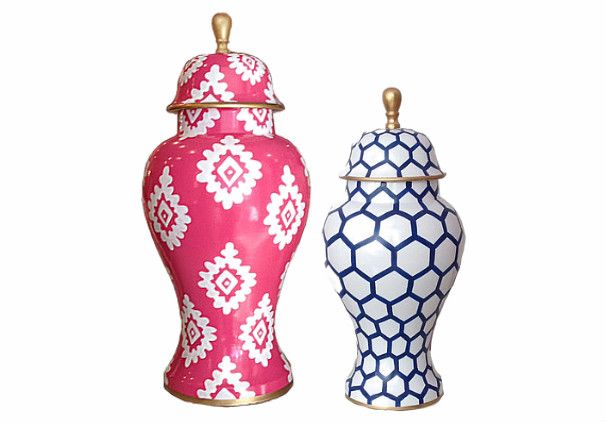 The last exciting piece this week is we got new color on the walls before we left! She wanted a Tiffany blue color… I dialed it down just a bit and selected "Swimming" from Sherwin Williams to match the blue tones in the art work we choose for her gallery wall. I love how it pops with the existing trim color in the room! We also did a little closet makeover with goodies from Ikea and Target… and added the same blue color on the walls and ceilings of the closet too! Stay tuned for more detail on that project!!
Next week we will collect all our window treatments, pillows, and bedding from the fabric workroom and be in the home stretch!!